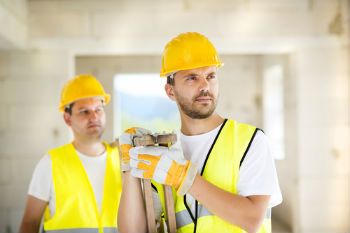 The Government has given the go-ahead for district council plans to build thousands of new homes, including on green belt land.
Whitehall's planning inspector has approved Vale of White Horse DC's plans for 13,000 new homes to be built over the next 15 years.
Of these proposed homes, 1,500 will be located on land currently designated as a green belt area.
Cllr Matthew Barber, leader of Vale of White Horse, said he was 'delighted' at the inspector's conclusions.
'After a process that has taken several years and has seen communities across the Vale contributing to the local plan we are now in a position to have much greater control over all development in the Vale,' he said.
'Adopting the local plan not only gives the council more control over where housing is delivered, but also makes it easier to secure the much needed infrastructure funding that should go with it.'