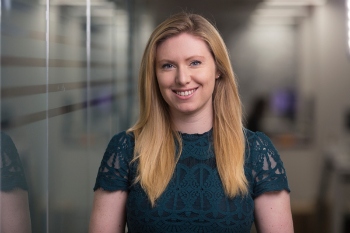 The industrial and logistics sector has battled harsh criticism from communities over the years. These developments are often viewed as greenfield hungry, large-scale sheds, with an endless queue of delivery vans and low skilled jobs.
This poor image problem can be difficult for local authorities to navigate when supporting industrial development. But the reality is, industrial development makes an enormous contribution to local economies – especially in the wake of lockdown and people embracing online shopping options.
In research conducted for the British Property Federation and Tritax Symmetry in 2020, we found that the logistics industry provides over one million full-time high-quality jobs with an average salary of £31,600, contributes £130 billion in Gross Value Added annually, as well provides many wider community benefits.
On top of the £1.9m per million sq ft of floorspace in business rates it delivers, which helps to fund public services, the sector has a huge ability to support local regions' economic recovery from COVID-19.
Yet, the sector continues to face a shortage of supply of land, especially for 'big-box' logistics (units larger than 100,000 sq ft), following a surge in take-up during the pandemic.
The main catalyst for this is central government prioritising land for housing delivery. Planning policies are focused on meeting housing targets and fail to take into consideration the employment land required to support these homes.
Local authorities are being given strict housebuilding targets, with no similar requirements for logistics development – despite the intrinsic link between both.
In separate research we conducted, we found that if the Government meets its target of building 300,000 new homes a year, an additional 22 million sq ft of warehouse space would be required through England each year. Yet we know there's a shortage of supply of warehouse space.
Housing will always be vital, but homes and employment land must be delivered in tandem to build and create successful communities.
In our latest report, Playing to our industrial strengths', we've outlined several recommendations for central government, where we believe planning policies need to be updated, and support given to local authorities, to achieve this.
For instance, in replacing the Duty to Co-operate, central government should give equal status to strategic land as the distribution of housing needs across local authority boundaries. Plan making should take account of Local Industrial Strategies and Strategic Economic Plans to ensure there is a spatial approach to placing the right development in the right place.
Other recommendations include ensuring that local plans maintain an adequate future supply of employment land, and require employment need assessments and land reviews to meet the needs of emerging industries locally. Introducing a 'delivery test', similar to the Housing Delivery Test of five-year housing land supply requirements, would ensure future supply can be delivered by local authorities.
Local authorities have the opportunity to improve the image of logistics and develop supporting planning policies to play a major role in the UK's road to economic recovery.
Andrea Kellegher is an associate director at the planning and development consultancy Turley.