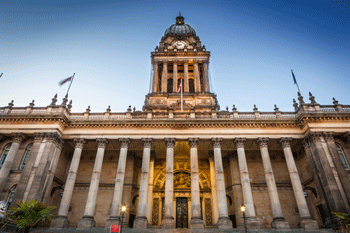 Giving the UK's biggest cities more power and freedom over service provision could boost the country's economy by up to £90m a year, a new report has argued.
A new green paper from Core Cities UK calls on the Government to work with city leaders on developing its approach to Brexit and rebalancing the UK's economy.
Invest Reform Trust warns the productivity of UK cities lags behind international competitors in the power given to cities. It concludes that boosting the productivity of the biggest cities outside of London would increase the country's national income by £70-£90bn a year.
Cllr Judith Blake, leader of Leeds City Council and chair of Core Cities UK, said: 'The process of leaving the EU is an opportunity to rethink the balance of power between the national and the local, allowing communities to take back control of service provision in their areas and help support growth across the UK.
'Core Cities have demonstrated through devolution that they can deliver, and the international evidence backs up the fact that increasing local control boosts productivity, which will be critical to the UK's post-Brexit economic success and the delivery of more inclusive growth across the UK.'
The report proposes that cities play a bigger role in boosting the UK's international trading links, given the importance of city-to-city relationships in boosting trade and investment.