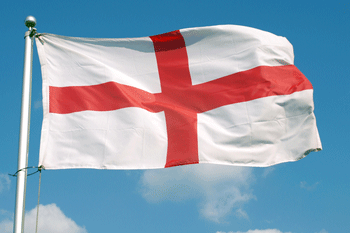 Councils will now be allowed to put the names of traditional counties in street and road signs, following new rules announced by communities secretary Eric Pickles.
To mark St George's Day, the Government has lifted the Whitehall ban regarding boundary signs, affecting traditional counties such as Cumberland, Huntingdonshire, Westmorland and Middlesex.
Mr Pickles said: 'The tapestry of England's counties binds our nation together, and is interwoven with our cultural fabric – from our cricket to our ales. Previous governments have tried to wipe the counties off the map, imposing bland administrative structures or alien euro-regions.
'But I believe we are stronger as a nation when we cherish and champion our local and traditional ties. This government is proud to wave the flag of St George alongside both our county flags. Whatever one's class, colour or creed, we should have pride in our English identities within the United Kingdom's Union that binds us together.'
The Government has also published a new online interactive map of England's county boundaries and will soon announce new changes to highways regulations to allow traditional county names to appear on boundary road signs.