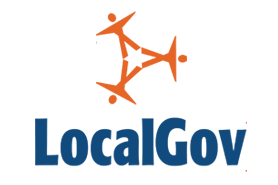 The phenomenal rise of mobile, apps, web chat and social media over the last decade has changed the way we expect to interact with brands and services in our everyday lives. It's all about the 'now' – accessing services and information whenever, wherever and via any channel we decide to use.
So it's only natural that citizens today expect to be able to interact with government departments with the ease they experience in their consumer lives. Currently, the UK is leading the world in driving innovation among the public sector to improve services while cutting costs, through cloud-first initiatives including Government Digital Service and the G-Cloud framework.
But though digital transformation is high on the government agenda, it's performing a challenging juggling act across central and local government: facing cuts across all departments, but at the same time seeing increasing citizen expectations. To add to governmental woes, they are saddled with legacy IT systems, many of which are not fit for purpose when it comes to serving a 21st century population.
There is a real need today to control – even stop – spending on legacy IT; continuing to do so has the potential to waste billions of pounds and only maintain the status quo. Government departments must make the shift and harness the power of cloud, social, and mobile to lower costs, boost collaboration between government departments and meaningfully improve lives. Of course, transformation of any kind is never simple. But the convergence of tightening budgetary constraints and rising citizen expectations means that now is the time to act.
I believe that the right technology is absolutely the key to unlocking new and improved models of citizen engagement. The focus for governments has to be on responding to the way people work and live today. Technology can enable government to effectively engage with those they serve and develop innovative services to best meet their needs.
One local authority that has implemented a successful digital strategy and reshaped its engagement model is Peterborough City Council – at the same time as delivering significant cost-saving benefits.
Chief executive Gillian Beasley had a vision to put a citizen-centric platform at the heart of the council and the services it provides. However, the council needed to address its budget shortfall of £25m for the financial year 2015/16. Beasley believed that digitalisation was the key to tackling austerity, while keeping front-line services the priority.
Beasley, alongside Richard Godfrey, assistant director: digital, and his team, mapped out a strategy all built around the citizen.
They turned their focus to apps, online communities, cloud services and mobile devices. Think once again to our consumer expectations – these are the tools which make it easier for us to seamlessly interact with a brand in the private sector. The team at Peterborough City Council used this ethos to build out its digital foundation and focus on connecting staff, customers and valuable information, to improve service delivery to its citizens.
Using the Salesforce Platform, the team has created a digital services hub for citizens. The hub provides access to a range of online forms and council services. As well as transforming how it engages with citizens, the council is also using it to reinvent its legacy systems as mobile-enabled apps.
'We want to draw on best practice from the likes of the banking and the airline industry to create a digital services hub for citizens. Salesforce is a real differentiator, we can configure new applications really quickly and not worry about management and maintenance,' said Mr Godfrey.
The council is creating a centralised repository of data that it can analyse to drive ongoing service improvements. It will also offer an integrated end-to-end digital services hub and a pan-council view across all activities, which will bring 'Government as a Platform' ideals to the organisation.
This all sounds great, but what are some of the practical benefits the council is seeing? Social workers can easily access information when they're in-community via an app, so that they can provide the most helpful support to their clients. Using specialised marketing tools, the council can follow thousands of social conversations across forums including Facebook and Twitter. This real-time insight provides a unique window into life in Peterborough, allowing the authority to make services relevant to the citizens.
The IT team now spends far less time maintaining systems and can concentrate resource on increasing efficiency. It has actually transformed the core role of IT at the council. Instead of the old adage about 'keeping the lights on', the IT team is free to focus on developing ways to continue improving services.
Today, Peterborough City Council has ambitions to become one of the most technologically advanced and connected cities in the world. Its vision of a digital, citizen-centric community has evolved and it is now shining under a global spotlight – it is up there with some of the most connected cities including Singapore, Hong Kong and Tokyo.
Both central and local government departments can look to Peterborough as a stellar example of an ambitious, but achievable, example of digitalisation. Its digital transformation effectively redefines how it operates and engages as a council. It's not easy for any organisation dealing with increasing customer expectations coupled with contracting budgets, but innovation can prove the key, as Peterborough has proved.
And while the process of digitalisation doesn't happen overnight, the 'virtuous circle' innovation can create can help improve efficiency and service for citizens.
Andrew Lawson, UKI MD of Salesforce