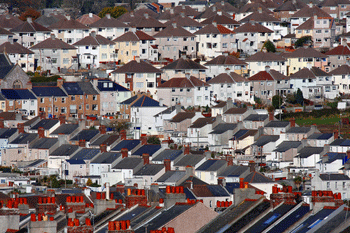 Half of local authorities in England think homes created using permitted development rights could threaten people's health and wellbeing.
A new report published by the Association for Public Service Excellence (APSE) and written by the Town and Country Planning Association (TCPA) has described permitted development rights as a 'shadow planning system' which has had a negative impact on the wellbeing of communities.
It argues that permitted development, which enables private developers to build without planning permission from the local council, leads to poorly designed and built housing.
APSE's study, entitled Housing for a fairer society, reports that 49% of English councils think permitted development housing could threaten people's health and wellbeing.
Nearly 50% think vulnerable people are disproportionately negatively affected by permitted development.
'It is ironic that as we celebrate a 100 years since the advent of council housing, and the 'Addison Act' standards on space and public amenities that were so innovative and important to the health and wellbeing of communities we are now witnessing a serious regression of these protections,' said APSE chief executive, Paul O'Brien.
'Permitted developments are in danger of becoming the new slum housing of the 21st century, de facto permitting a dangerous slide into deregulated and ultimately damaging housing provision.'