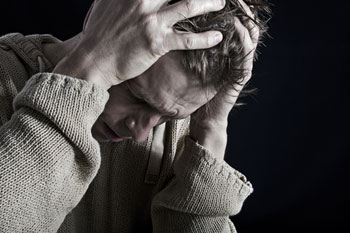 Local authorities are failing to work with health bodies to ensure people having a mental health crisis have access to immediate care, the care regulator is warning today.
A report from the Care Quality Commission (CQC) found that many people having a mental health crisis are not receiving the care and support they need. It also revealed that some healthcare professionals lack the 'compassion and warmth' to help those having a crisis.
It is calling for local authorities, NHS trusts and clinical commissioning groups to work together to provide specialist care at short notice, such as an assessment by a mental health professional, advice from telephone helplines or urgent admission to hospital. It says this would avoid people having to police cells or A&E departments while a 'place of safety' is found.
'It is not acceptable for people with mental health problems to be treated differently to those with physical health problems,' said Dr Paul Lelliott, CQC's deputy chief inspector of hospitals.
'These findings must act as a wake-up call to our public services. We found some excellent examples of services in areas joining-up and providing effective care, with staff committed to working to make sure people in a crisis received the help they needed. These examples must become universal.'
The CQC commended the crisis care and support arrangements within the London borough of Lambeth, with stakeholders working together to provide support, referral and triage for people in need.
Minister for community and social care, Alistair Burt, said he was making it a priority to improve mental health care and has already introduced treatment targets to mental health is treated on the same terms as physical health.
He said: 'The CQC will now inspect crisis care arrangements in every service and I have asked them to continue to help stamp out poor care and help us to make sure that people with physical and mental health conditions are treated with equal importance.'
Figures suggest more than 68,800 people were admitted to a mental health ward for urgent care in England as inpatients in 2013/14.