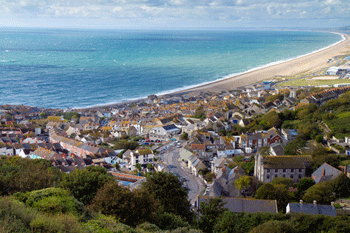 Dorset council leaders have welcomed Parliament's decision to create two new unitary councils in the South Western county.
Last February, then local government minister Sajid Javid confirmed he supported proposals to replace Dorset's nine councils with two new unitary authorities.
Both Houses of Parliament passed the legislation formalising this transformation last week. The new councils are due to start work next April.
One of the authorities will cover Bournemouth, Christchurch and Poole while the other will serve the rest of Dorset.
In a joint statement, the leaders of the eight councils that support the move said: 'This is an historic day for local government in our county, and we are exceptionally proud to have reached this significant milestone.'
The ninth council to be abolished — Christchurch Borough Council — launched legal proceedings last week against the reorganisation.
'Christchurch Borough Council and the majority of our residents remain opposed to local government reorganisation in Dorset and we firmly believe that the regulations drafted by the secretary of state are beyond his powers,' said council leader David Flagg.
In their joint statement, the leaders of Bournemouth, Dorset, Poole, East Dorset, Purbeck, North Dorset, West Dorset, and Weymouth & Portland laid out the reasons for the transformation.
'People recognised that Dorset is made up of a distinct and established conurbation and a defined county area, each with its own differing needs and priorities,' they said.
'They, like us, saw the logic of streamlined local government, of having councils with less overheads that are better able to protect local services in the future and that can spend a greater proportion of available funds on frontline provision like road repairs, children's services, adult social care, waste & recycling, parks, and libraries.
'Both new councils will serve around 400,000 residents, putting them within the twenty largest local authorities in the country. It is the immense opportunity that this strength of position gives us at a national level that is the most exciting benefit of all.
'These two new councils will have a stronger, co-ordinated voice when bidding for Government funding and investment for things like road improvements, housing, schools and economic regeneration; the things that benefit an area for all those living within it.'