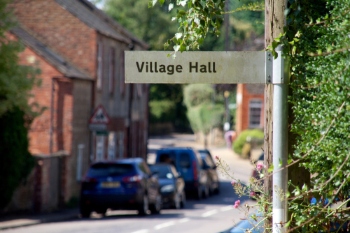 The over two million young people living in rural areas are being overlooked in the post-pandemic recovery, a new report has warned.
A new study by the National Youth Agency (NYA) warned that without more investment 2.25 million young people will be left behind as the country recovers from COVID-19.
Overlooked: young people and rural youth services calls for a Rural Action Plan for youth services co-designed with young people.
It also recommended the creation of a comprehensive map of youth services and out of school activities in rural areas, and access to free data to bridge the digital divide.
'Young people spend 85% of their waking hours each year outside of the school-day. It is imperative that they can access safe places to have fun, meet friends and learn new skills, with a trained and trusted adult who knows what is needed,' said Leigh Middleton, NYA's CEO.
'Yet there is little or no youth provision in many rural areas. Young people living in rural areas are all too often overlooked, leaving them vulnerable to isolation, loneliness and poor mental health.
'Bold investment is required for a rural action plan designed with young people, to build and bolster local youth services, and mobilise youth workers and volunteers across rural communities. Without such investment to build back better, 2.25 million young people will be left behind.'
The NYA also called for more community transport options, including capital funding for mini-buses, mobile youth services and digital technology.
Overlooked records that during the year up to April 2020 over a third of village halls had reduced their youth work offer. The NYA recommended more investment in community assets to make village halls accessible again.
The group also called for a strengthening of statutory guidance for local authorities and funding to secure a baseline of youth provision, and recommended the inclusion of an annual plan with statements regarding who is setting out to achieve what aims, secured by the local authority and working through local partnerships.