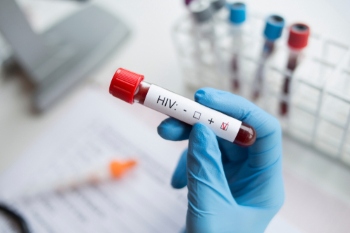 The Government has announced a new multi-million-pound action plan aimed at ending new HIV infections and deaths by 2030.
The HIV Action Plan – backed by over £23m of Government funding – aims to reduce new infections by 80% by 2025 and end infections and deaths by 2030.
'Our unwavering commitment to prevention and public health campaigns have helped significantly reduce new HIV infections by tackling stigma and urging more people to get tested, as well as accessing life-saving treatment,' said health minister Maggie Throup.
'We're taking action to make sure we're firmly on track to meet our target in the next nine years – doubling down on existing efforts, and adopting new strategies to reach particularly at-risk groups.'
The Action Plan, which has been launched to mark World Aids Day, will expand HIV prevention activities, investing £3.5m in a National HIV Prevention Programme over 2021-2024 and increasing access to pre-exposure prophylaxis (PrEP) – a pill designed to prevent HIV among high-risk groups – for key groups.
The plan will also involve the scaling up of HIV testing in high-risk populations where uptake is low to ensure new infections are identified rapidly. This will include expanding opt-out testing in A&E departments backed by an additional £20m over the next three years.
The Government will commit to annually updating Parliament on the progress towards the 2030 target and a national oversight group – the HIV Action Plan Implementation Steering Group – will be established to closely monitor progress and ensure current actions are on track to meet the 2025 and 2030 targets.
According to a 2020 report from Public Health England, overall the number of people with a new HIV diagnoses fell by 10% between 2018 and 2019 – from 4,580 to 4,139. There was also a 34% decline in that same period from a peak of 6,312 new diagnoses in 2014.
Professor Stephen Powis, NHS national medical director, said: 'HIV testing, which has been highly successful in England, provides a vital way to reduce transmission and ensure access to life-saving treatment. That's why the NHS is scaling up testing and investing £20m over the next three years to fund opt-out HIV testing in 16 A&E departments covering areas with the highest prevalence of HIV.
'Following our pioneering trial that led the way for new HIV prevention drugs for tens of thousands of people at high risk of HIV infection, we will also be widening access to lifesaving pre-exposure prophylaxis (PrEP) drugs to ensure it's equally available to all those who need it.'
Health and social care secretary, Sajid Javid, said: 'We will end new HIV infections in England by the end of the decade. We've made excellent progress already with transmissions continuing to fall across England and we are well on our way towards our ambition of zero HIV transmissions and deaths by 2030.
'The UK is leading the way to stamp out HIV and the new actions we are taking – from scaling up testing to increasing access to PrEP – will help people affected to live longer, healthier lives and eliminate this cruel disease for future generations.'