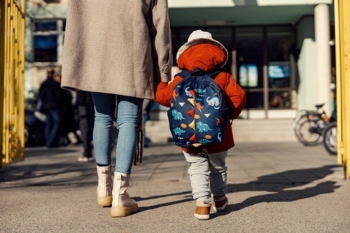 Just over a quarter (27%) of local authorities in England have enough holiday childcare available to meet the demand of parents working full-time in their area, new research has shown today.
The annual Holiday Childcare Survey, published by Coram Family and Childcare, shows the amount of holiday childcare available is down 6% of last year.
Children with disabilities face the most acute challenge, with only 7% of local authorities having enough holiday childcare for these families, according to the survey. Only 10% of local authorities have enough childcare for children whose parents work atypical hours, while only 15% have enough for children living in rural areas.
The report also found the cost of holiday childcare has increased by 5% since 2021, with parents paying nearly £900 for six weeks of holiday childcare for each school age child.
Ellen Broomé, managing director of Coram Family and Childcare, said: 'Holiday childcare is key economic infrastructure. The lack of childcare places for working parents is a serious problem – not just for families but for the country's economic output.
'Children have experienced such disruption throughout the pandemic, and holiday childcare offers them a safe and fun space to stay active and connect with their friends while also helping to tackle the summer learning loss.'
The charity is calling on the UK Governments to increase the maximum amount of childcare costs paid under Universal Credit, expand provision of the Holiday Activities and Food programme, and increase support for Family Information Services.