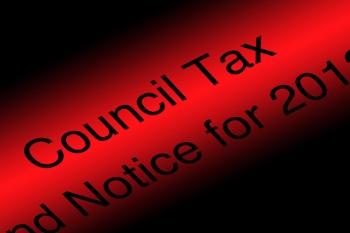 One in 10 people know someone dishonestly claiming a discount on their council tax bill, the UK's fraud prevention service has found.
Current rules mean any household with only one adult living at the address can claim a 25% discount on their council tax bill.
In a poll of 2,000 UK adults by the fraud prevention service Cifas, one in 10 people admitted to knowing someone who had falsely claimed this discount over the last 12 months, with this figure rising to almost one in six in London.
Additionally, 10% of the adults surveyed didn't view falsely claiming single person discount as illegal, while one in 13 believed it was a 'reasonable' thing to do. These findings were also amplified in the Greater London region, with one in seven (15%) viewing this as 'reasonable' and one in six not viewing the action as illegal.
Commenting on the findings, Cifas' director of public sector, Rachael Tiffen, said: 'The economic impact of the pandemic has put significant strain on council budgets. The fraudulent abuse of schemes designed to help those in need unnecessarily restricts funding for many of the services residents rely upon daily.
'Rises in the cost of living may be forcing people to look for ways to save money on their household bills. However, defrauding councils, or any organisation, is never okay and shouldn't be viewed as a way to cut outgoings.
'Fraud in both the public and private sector is a serious issue and poses a threat to national security. The public are rightly outraged by the widespread fraudulent abuse of COVID-19 loans and grants. However, this research suggests more common abuses of public funds aren't viewed with the same level of dismay.'
Gemma Young, assistant director of internal audit & anti-fraud shared service at Waltham Forest Council, said: 'Fraud against councils is never acceptable. It is not a victimless crime – the impact is often felt most keenly by the most vulnerable. This kind of fraud preys on funds that are meant for public services and to support the local community.
'The annual loss from fraud to councils is estimated to be £2.1bn, with the largest loss from housing tenancy fraud. Reducing fraud is one way in which councils can make real savings and help those who are genuinely in need.
'Many councils have successful dedicated and accredited investigation teams and have powers available to investigate and prosecute offenders, as well as recovering the proceeds of crime.
'Don't ignore it if you suspect a fraud against your council. You can report it anonymously through their website.'