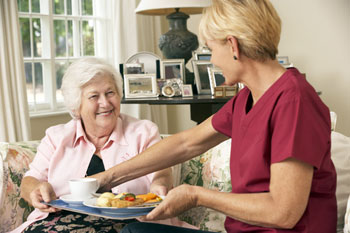 The local government ombudsman has reminded councils they must offer affordable placements to families when arranging care for their relatives.
The warning follows an investigation into Dudley Metropolitan Borough Council which upheld a complaint from a family who were forced to pay a 'third party top-up fee' towards their mother's care.
The ombudsman found Dudley and Walsall Mental Health Partnership Trust, acting on behalf of the council, had not acted in line with statutory guidance when arranging the mother's care.
The investigation also found fault with the trust as it could not provide evidence of any information it gave to the family about top-ups.
It had also failed to enter into a written top-up agreement with the family or check on the continued affordability of the care being provided.
The council has agreed to apologise, refund the £4,628 top-up payments the family has paid and reassess the mother's needs before making any changes to her care plan.
It has also agreed to review council-funded residential care and see if any refunds are due to others who have paid top-up fees.
Local Government and Social Care Ombudsman Michael King said: 'Families can only make proper informed decisions about their relatives' care if they are given the correct information.
'In this case, the family was only presented with one option – to pay a top-up fee – and no further details about their rights.
'We issued a focus report on top-up fees in 2015 because we saw systemic problems across the country and I'm disappointed we are still seeing councils getting these issues wrong.'
Councillor Nicolas Barlow, the council's cabinet member for adult social care, said: 'The Local Government Ombudsman has issued a report about the council's top up fee arrangements and has made a number of recommendations, which we accept. We will implement these carefully and have already sincerely apologised to the family involved and organised a refund of the top up fees they have paid to date.
'We are also part way through carrying out a review of our arrangements to ensure we improve the process for service users and their families and to avoid such incidents in the future.'