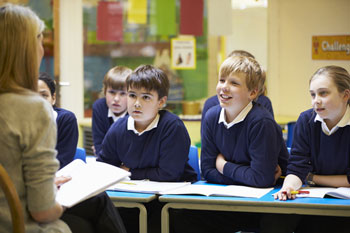 A teachers union has lashed out at Ofsted's proposals to change the short inspection process, saying it will create a 'cloud of uncertainty' in schools.
The schools inspection service yesterday launched a consultation on proposals to change the way short inspections convert a school's rating.
Under the new proposals, if inspectors are not confident a school is still 'Good' but the standard of education remains acceptable and there are no safeguarding issues, they will not convert.
Instead, Ofsted will publish a letter setting out the school's strengths and areas for improvement and a section 5 inspection will take place one to two years later.
This will provide schools with a window of opportunity to address weaknesses and it will give Ofsted Inspectors (OIs), who are usually busy school leaders, more certainty as to their timetables.
The National Association of Head Teachers (NAHT) has, however, criticised the proposals.
Nick Brook, deputy general secretary of NAHT, which represents leaders in the majority of schools in England, said the proposed arrangements would create 'uncertainty' for parents, staff and governors.
'For the most part, parents, staff and governors understand the current four ratings (Outstanding, Good, Requires Improvement and Inadequate),' he said.
'If, after a one day visit, inspectors are not able to determine that a school is still 'Good', they will now mark it out for re-inspection. This could be up to three years later - an unacceptably long delay.
'A cloud of uncertainty will linger over the school until Ofsted can arrange a return.
'Until the inspectors return all the school community will be left with is a letter which outlines the misgivings of inspectors but only gives a vague "not sure" or "good-ish" verdict.
'Parents may well wonder what is the point of inspection if it doesn't tell them how effective their child's school is and leaves behind more questions than answers.'
'The uncertainty about the quality of education provided could become the single biggest barrier to improvement that the school in question will face,' he added.