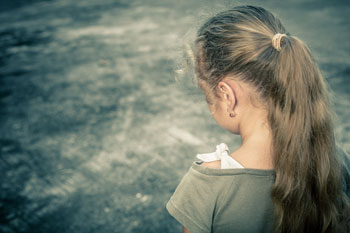 The majority of missing children flagged as at risk from sexual exploitation in West Yorkshire were girls in local authority care, The Yorkshire Post has revealed.
Figures obtained by the newspaper through a Freedom of Information request reveal that in the first eight months of 2015/16, there were 585 such cases - a rate of more than two reports every day.
They also show that between April and November last year, 1,047 reports of children missing from local authority care or family homes were 'flagged' as carrying a risk of sexual exploitation by West Yorkshire Police.
This is up from 408 for the entire 2013/14 financial year and is the result of a change in the way the police record missing persons cases.
West Yorkshire Det Supt Darren Minton explained to The Yorkshire Post:
'Since June 2014, we have changed our recording practices so that even when a missing person has been located within a short period of time, an occurrence is still created on our systems which helps us in identifying repeat missing people.
'This, and an increased awareness of child sexual exploitation both within the police, partners agencies and the wider public has contributed to an increased number of children being recorded as missing from home.'
The figures for 2014/15 showed the highest number of reports of missing girls in West Yorkshire at risk was in Leeds (279), with 167 of those missing from care.
'Here in Leeds we take a child going missing from care very seriously and we have robust arrangements in place to locate and safeguard children who are classed as missing or absent from their placement,' Nigel Richardson, Leeds City Council's director of children's services, told the newspaper.
'We work closely with the police and other agencies to share information regarding children who are reported and recorded as missing to ensure that the welfare of the child is safeguarded and to identify any patterns.'