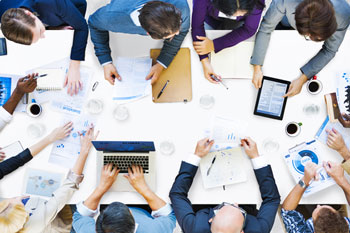 Members of Norfolk County Council have backed a joint devolution plan with neighbouring Suffolk County Council.
The county councillors voted yesterday by 34 votes to 28, with two abstentions, to endorse the plan and go ahead with a public consultation on the proposals.
The devolution deal has been jointly developed with Suffolk County Council, local enterprise partnerships and other local authorities – and follows a similar proposed agreement for Cambridgeshire and Peterborough.
The outcome of the Norfolk and Suffolk consultation will be submitted to ministers in September, before further council meetings in October to create the combined authority with a directly-elected mayor.
Suffolk County Council will hold their own meeting on the plans on Thursday (30 June).
'I strongly believe the right course of action today was to endorse this deal and scheme of governance, so that we could submit it all to the people of Norfolk for consultation,' said Norfolk County Council leader, Cllr Cliff Jordan.
'The vote today was all about giving people a say on a fundamental change to our structure. And we have an equal duty to listen to what they say, and reflect that when we meet again in October,' he added.
The proposed Norfolk and Suffolk deal includes a joint £225m transport budget for the next four years, control of adult skills and apprenticeship grants and £100m to build new homes across the two counties.
'I am pleased that Norfolk County Council has endorsed the deal and agreed to proceed to formal consultation during July and August,' said Andy Wood, who has led negotiations with ministers on behalf of the Norfolk and Suffolk deal.
'We must now await the outcome of meetings being held by other member authorities but this is a really important and positive first step.'
For more on this story, visit The MJ (£).