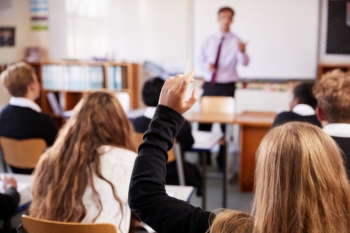 Sixty-one schools will be rebuilt or refurbished under the latest round Government's School Rebuilding Programme.
The projects will include updating and modernising buildings, and creating facilities such as new sports halls, music rooms, science labs and dining areas.
Of the schools chosen, 11 are in the North West, ten in the North East and six in Yorkshire and the Humber.
Education secretary James Cleverly said: 'Our School Rebuilding Programme is already making a difference to the lives of pupils and their teachers. It is creating greener school sites that are fit for the future and that local communities can be proud of.
'We know how important it is to have high-quality school facilities. That is why we continue to invest billions in our rebuilding programme.'
The new school buildings will be net-zero carbon in operation.