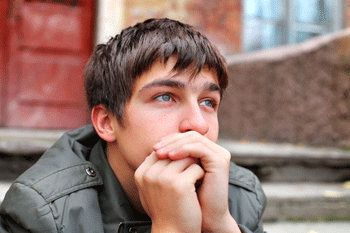 Local authority leaders have welcomed the next phase of the Government's programme to support vulnerable families which has been launched with £165m behind it.
The newly named 'Supporting Families' programme, previously known as the 'Troubled Families' programme, includes work to support people to leave abusive relationships, get the right joined-up support for those with mental health issues and help people to find work.
The programme, which began in 2012, assigns families a dedicated keyworker, who brings local services together to resolve issues at an early stage, before they develop into more significant problems.
According to the Government, since 2015 over 400,000 vulnerable families have received support and over 870,000 families have benefited from the programme's 'whole family' approach.
'Working hand in hand with local councils and other partners we have helped over 400,000 vulnerable families,' said housing secretary Robert Jenrick.
'For the next phase, Supporting Families will continue this important work backed by £165m funding to help families with multiple complex problems to overcome difficulties as early as possible.
'It is a critical part of our moral mission to tackle intergenerational unemployment, crime, domestic abuse and family breakdown.'
Cllr Richard Watts, chair of the Local Government Association's (LGA) Resources Board, welcomed the announcement.
'The programme has to date demonstrated the importance of locally-led and integrated approaches to prevention and early intervention for families with multiple problems, including crime, anti-social behaviour, financial exclusion, homelessness, truancy, unemployment, mental health problems and domestic abuse,' he said.
'This funding is one of the few remaining sources of early intervention funding for councils. With children's services and the local safety net under increasing pressure, it is vital that funding and cross-government commitment is maintained to ensure that councils, who know the needs of their communities best, can provide effective support to vulnerable families throughout social and economic recovery.'