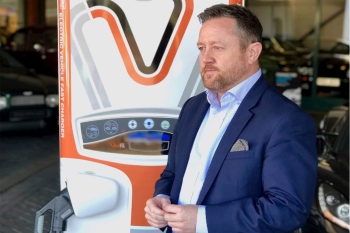 Clearly the Government's recent announcement of an extra £5m of funding in 2021 for more chargepoints on streets is welcome, but given the slow charge rate of streetlight chargers this will only partly address the issue of a paucity of suitable electric vehicle (EV) charging infrastructure for the steeply increasing number of EV drivers.
A typical 3.6kW streetlight charger only adds just over two miles of range for every 10 minutes of charging and will take more than 90 minutes to add the circa 20 miles of range UK motorists drive on average every day.
Given the slow charge rate of streetlight chargers, they add just over two miles of range in 10 minutes, they are ideally suited for 'through the night' charging and totally unsuitable for drivers wanting to give their EV a quick, meaningful range boost so they can continue their journey.
Horses for courses
With so many different power-rated chargers available, it is important to understand how each type performs before councils can make an informed decision about what chargers are needed, where and what funding is required to help make this happen.
The range of charging options currently available includes:
3.6 kW streetlight chargers – can add just over two miles of range in 10 minutes
7kW chargers - can add just over four miles every 10 minutes
Rapid 50kW chargers - can add 31 miles in 10 minutes
350kW DC high-power chargers - can add 220 miles in just 10 minutes (if the car can receive the power) and are being rolled out across Europe.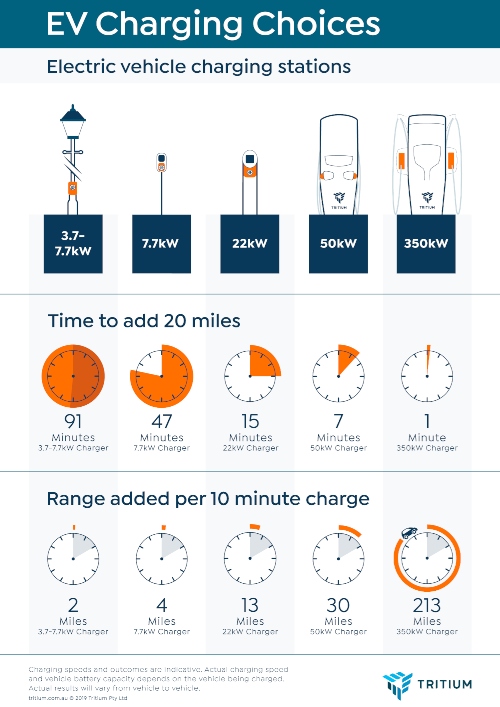 Regrettably, much of the streetlight charging initiative coverage to date has lacked the finer details about the performance of these chargers, such as their charging capacity and how far a driver will be able to go after, say, 10 minutes of charging.
The UK is ahead of many countries when it comes to electric vehicle infrastructure and the Ultra-Low Emission Zone (ULEZ) initiative in London is among the most progressive in the world. But streetlight chargers will never address the biggest issues around "range anxiety" – the fear of being stranded with nowhere to charge, or stuck charging from a wall socket in an emergency.
As a nation, from the government and local councils to the media, we need to consider carefully the mix of public chargepoints due to rolled out as infrastructure and be confident this will meet the needs of the country and the motoring public.
If we don't, the EV revolution could run out of electrons and the nation will be significantly impeded in hitting our Net Zero greenhouse gas emissions target by 2050.
Kevin Pugh is UK & Eire country manager at Tritium