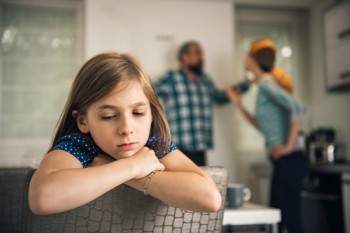 The Scottish Government has announced an additional £200,000 funding to help support children affected by domestic abuse.
The money will go towards the ASSIST, which is a service focused on reducing risk and improving the safety of all victims of domestic abuse
According to the Scottish Government, ASSIST will use the funding to recruit extra advocacy staff and dedicated children and young people workers.
The announcement was made as the National Scoping report on advocacy services for victims of violence against women and girls, which was commissioned by the Scottish Government, was published.
The research found a perceived lack of advocacy services for children and young people in their own right.
The Scottish justice secretary, Michael Matheson, said ASSIST have been 'helping us understand what tailored support can help people recover and rebuild after going through this type of trauma'.
'We are taking action to better support survivors of abuse and the report on advocacy services published today gives us useful recommendations to move further,' added Mr Matheson.
'Some of these we are already working towards, such as giving third sector support groups greater financial security with rolling funding, but we cannot be complacent.'
Head of ASSIST, Mhairi McGowan, added: 'This additional funding is very welcome indeed and will allow us to expand the services we offer to children and young people who are so often deeply affected by domestic abuse.
'Young victims of domestic abuse face particular problems and can find the aftermath difficult to navigate. Being able to provide additional and focussed support will, I hope, help to make a difference and ensure they receive the support they need.'