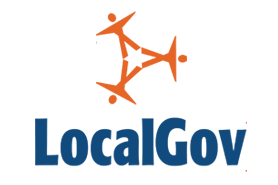 As we begin to see the impact of the economic downturn through increased cost pressures on key services, the drying up of the trickle of central government funding, and the abandonment of local government at a time of increasing need for service provision in areas such as housing and benefits, perhaps the proverbial stuff really is about to hit the oscillating air device.

So, I turn my attention to our financial stewardship and governance. At this point, do I hear you yawn? If so, I wish you the very best of luck, because luck is what you will almost certainly need.
Now, more so than ever before, is the right time to ensure our governance in financial management, performance, strategy, planning and decision-making is strongly stewarded.
How the organisation will forecast, plan, assess and manage its way through these difficult times in partnership with its key stakeholders and within its own local economy will be critical to the success of its medium-term and longer-term future.
In short, the days ahead do not belong to the faint-hearted. They belong to those who are ready.
Croydon LBC, for these very reasons, has concentrated on improving its performance in these crucial stewardship areas, recognised last year when four stars were awarded under the use of resources assessment for financial management, financial strategy, risk management and internal control.
Now we reach the time when we will have these models of stewardship truly tested, not in the paper-driven, office-enclosed unreal world of inspection, but in the reality of the financial world in which local government exists – our true test of improvement is now upon us.
When you are prepared, you are more confident. When you have a strategy, you are more comfortable. When you have strong stewardship, you do not need luck.
Nathan Elvery is deputy chief executive of
Croydon LBC