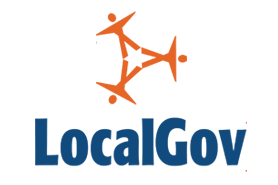 There are two types of flowers in this world of ours – those which close up tight when the rain starts to fall, to safeguard themselves and the vital treasure of their pollen, and those, such as dichelostemma capitatum, which are the flowers that adorn our desert landscapes with colour and vitality.
This type of flower survives in the extremes of climates, from the scorching suns of the midday heat to the frozen temperatures in the depths and darkness of the night, and when the rain begins to fall, these flowers open up in celebration of the opportunity.
The Comprehensive Spending Review has undoubtedly created an extreme climate for local government – the coldest of places in funding terms and the hottest of places as the toughest of local decisions are made under the spotlight, a test of localism, and a true test of our collective nerve.
In these challenging times, our organisations will take on the characteristics of one of these types of flowers. As the rain falls, our organisation can become inwardly-focused, see the problem and not the opportunity, increase bureaucracy and control, and concentrate on process rather than our people. Your flower will start to close.
Your organisation will shut down and disconnect from the community.
We, therefore, need to let our organisations blossom and allow them to open up to take the opportunity. We must keep a focus on our medium and long-term purpose and objectives, repeat our local ambitions, let the talent in our workforce shine, ensure our staff are supported through these difficult times, and harness great ideas.
If we find a way to open our flowers, then we will find a way to exist in our new environment. Local government will paint this new landscape in the colour of our choosing for all our residents and all our communities.
Nathan Elvery is deputy chief executive, Croydon LBC