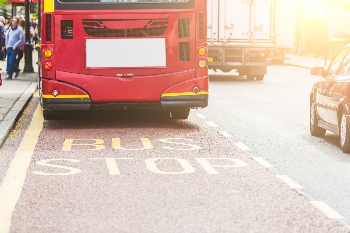 The Government has pledged a £5bn, five-year bus and cycling fund to support simpler fares, thousands of new buses, higher service frequencies, and 250 miles of new cycle paths.
The details of the bus programme will be announced through the upcoming National Bus Strategy, to be published later this year at the Comprehensive Spending Review.
Previous 'cycle' funding announcements from the Department for Transport included monies that were part of much wider investment packages and not necessarily to be spent on cycling. At the time of writing the DfT had not confirmed whether the cash for buses and cycle paths would be ringfenced.
However, following the passage of the Bus Services Act and with cities like Manchester weighing up the cost benefits of implementing franchising, the bus cash could go to supporting the major cities bring in London-style controls of local services, setting routes and fares.
The cycle cash could be set for a bidding process used to identify high demand areas and councils capable of getting the work done. This is one of the DfT's preferred means to parcel out local cash - though it is generally disliked at a local level.
The prime minister is expected to make a statement today to set out his bus plans focusing on a range of priorities, set to include:
Higher frequency services, including evenings and weekends, to make it easier and less restrictive for people to get around at any time of day
More 'turn up and go' routes where, thanks to a higher frequency, people won't have to rely on timetables to plan journeys
New priority schemes will make routes more efficient so that buses avoid congested routes and can speed passengers through traffic
More affordable, simpler fares
At least 4,000 new Zero-Emission Buses to make greener travel the convenient option, driving forward the UK's progress on its net-zero ambitions
Cycling
Cycle routes could also see a major boost across the country with over 250 miles of new, high-quality separated cycle routes and safe junctions in towns and cities to be constructed across England.
Dozens of new 'Mini-Holland' schemes will be taken forward to transform town centres across the country to make them safer to get around. These pilots of low-traffic neighbourhoods will see government working closely with local councils to reduce lorry traffic, making side streets safer to walk, cycle and play in while maintaining the vehicle access people need to get around.
All new routes 'will be built to tough new design standards' the government said.
Prime Minister Boris Johnson said: 'Our daily journeys for work or leisure are about so much more than just getting from A to B – they are the key to accessing skilled jobs and opportunities, boosting businesses and unlocking economic growth for towns, cities and regions across this country.
'That's why improving connectivity by overhauling bus services and making cycling easier than ever is such an important step forward, to make sure every community has the foundations it needs to thrive.'
Transport secretary Grant Shapps said: 'Through today's buses funding we'll be bringing about a transformation in bus services to every community, speeding up journeys and capping fares to make high-quality services the norm.
'Our long-term commitment to cycling could not be clearer, with money for new routes, more cyclist support and new "Mini-Holland" schemes, set to make our streets the safest they have been for cyclists.
Andy McDonald MP, Labour's Shadow Transport Secretary, said: 'The Conservatives are refusing to reverse their colossal £645m a year cuts to bus budgets, which have has caused thousands of routes to be axed and fares to soar.
'Such paltry investment in cycling won't be enough to stop the UK lagging behind similar European nations for cycling participation.'
This article was originally published on Transport Network.