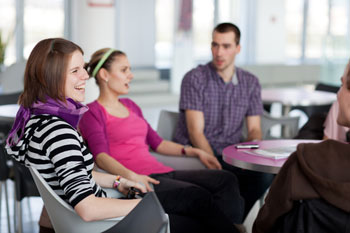 More than half of all councils have cut youth services in the last year, trade unions have warned.
A report published today by Unison claims the outlook for such services is bleak, with more than 30 youth centres set to be closed, with the loss of 800 jobs this year alone.
The trade union also warned councils are planning to axe £26m from youth service spending in 2016/17, with £387m cut over the last six years.
According to the report, more than 600 youth centres have been shut since 2010, which has led to the loss of 140,000 places for young people and 800 jobs.
And more than half (55%) of councils have cut spending on youth services in the last year.
A survey of youth workers, which was carried out for the report, reveals nine out of 10 say their local authority employer has cut services since 2010.
Three quarters (77%) of youth workers reported increased mental health issues among young people, and 83% said crime and anti-social behaviour had increased as a result of cut backs.
'It's youth services, which prevent problems happening in the first place by reducing feelings of isolation among young people and helping teenagers to lead positive lives,' said Unison general secretary, Dave Prentis.
'But they've been relentless cut and undermined at a time when they are needed more than ever,' he added.
'This is damaging young people's life chances, especially those from poorer backgrounds, and raising the risk of mental illness, as well as anti-social behaviour.'
The chairman of the Local Government Association's children and young people board, Cllr Roy Perry, said: 'Councils have faced the largest budget cuts in the public sector since 2010, and despite doing all they can to protect the most vital services, it's impossible to protect everything.
'The Government is proposing to allocate £1.1bn in funding for the National Citizen Service over the course of this Parliament. While this is a good scheme that provides positive experiences for many children and young people, given the scale of cuts to youth service spending highlighted in this report, it is vital that money to run the NCS should not be at the expense of restoring and supporting local services for young people.'