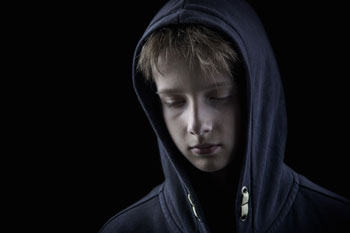 A mental health charity is warning about a 'disturbing' disinvestment in young people's mental health services, after figures showed £35m was cut from services in the last year.
New analysis by YoungMinds has revealed that spending on child mental health services has been cut or frozen by two-thirds of councils, with one in five reducing spending every year since 2010.
'Our research once again shows a disturbing picture of disinvestment at a local level in children and young people's mental health services,' said Sarah Brennan, chief executive of YoungMinds. 'For children, young people, parents and professionals it is tremendously frustrating that for all the action at a national level, on the ground, where help is delivered, services are under enormous pressure.
'This disinvestment has to stop. We have a clear agenda set out by the Department of Health and NHS England in the recent report of the Children's Mental Health Taskforce to transform Child and Adolescent Mental Health Services. Local health bodies need to seize this opportunity so that the thousands of children and their families desperately struggling get the help they need and deserve.'
The research also showed that 75% of Mental Health Trusts froze or cut their budgets between 2013/14 and 2014/15, with 67% of Clinical Commissioning Groups doing the same.