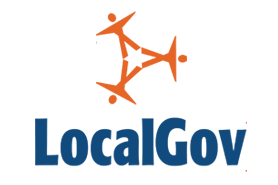 Travel broadens the mind. Well that was certainly true of my recent visit to Vancouver.
This beautiful city has been voted the most liveable city in the world for the second year running by the Economist Intelligence Unit. A cosmopolitan city, the size of Liverpool, it has a large and well integrated Asiatic population. It is one of the few cities in North America to reverse the population decline and has begun to attract a diverse population to live in the centre.
Pretty impressive and perhaps just as impressive is that it has managed this admirable situation with a city council of just 10 councillors plus the Mayor! Nor is this situation confined to Vancouver Chicago (which builds itself as the 'city that works') manages to run a city of three million with just 50 elected councillors. Don't get the impression that this is the limits of their local democracy. Each city has an impressive array of neighbourhood groups and elected officials that complement and challenge the city councillors but with their own mandates and support.
Now every city and country is different but such statistics do make me worry about the current proposals for unitary government. County Durham (with more or less the same population as Vancouver) is proposing a single elected council of over 100. It is part of the classic English problem of too many councillors on too few councils.. More learned colleagues often point to the democratic deficit of English local democracy ie our councillors represent more people than anywhere else. But we only get that deficit by ignoring all the parish and town councillors – all 80,000 of them!! The same learned colleagues say – ah that's because they're not important (the same thing incidentally some national politician say about all councillors…).
We live in changing times and sometimes fortune favours the brave. So why don't the representatives of local councillors (step forward the LGA and National Association of Local Councils) make a powerful case for local democracy which involves meaningful roles for all 100,000 local councillors and powerful strategic authorities at unitary level who can really set the agenda for 'place shaping '. It may well mean a smaller number of councillors at the unitary level but we could pay them what they deserve and provide real grass roots democracy with powerful and well resourced neighbourhood councils.
Oh and the buses in Vancouver have bike racks on their bonnets. Great for cyclists on all those hills. Now that could be a real election winner for next year's London Mayoral elections!