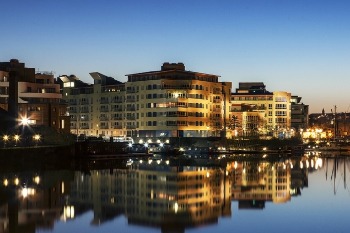 Mayoral governance in Bristol has boosted the visibility of city leadership but restricted the role of councillors, new research finds.
A study from the Bristol Civic Leadership Project into the strengths and weaknesses of the mayoral model has found that the introduction of mayoral governance in Bristol has given a 'significant boost' to the city leadership's 'visibility'.
Based at UWE Bristol and the University of Bristol, the project's report found that in 2012, the year mayoral governance was introduced in Bristol, 24% of citizens thought that the city had visible city leadership. By 2018 this figure had more than doubled to reach 51%.
The research, published in the report, 'Mayoral governance in Bristol: Has it made a difference?', also found that mayoral leadership has led to a more broadly recognised vision for the city. In 2012, 25% of citizens thought that the leadership of the council had a vision for the city. This rose to 39% in 2018.
However, the study also revealed that the role of councillors in exercising civic leadership has been 'unnecessarily restricted' within the way the mayoral model has operated so far.
There has also been a small decline in the number of citizens believing that there are many opportunities to get involved in decision-making in the city. The proportion feeling this way dropped from 27% in 2012 to 23% in 2018.
'Ahead of the forthcoming local elections in May there is a chance to study this report on whether the mayoral model has worked,' said Robin Hambleton, emeritus professor of City Leadership at UWE Bristol and one of the report's authors.
'We hope it will help the citizens of Bristol reach an informed view about whether Bristol should continue with a mayoral model of governance or get rid of it. We also identify challenges that need to be addressed by central government ministers if they want mayoral governance to succeed in localities across the UK.'
Dr David Sweeting, a senior lecturer in Urban Studies at the University of Bristol and another of the report's authors, commented: 'The report offers several suggestions on how to improve mayoral governance in England in general, and in Bristol in particular. For example, it suggests that Whitehall needs to devolve far more powers and fiscal autonomy to local areas so that elected local leaders, whether they are directly elected mayors or not, can exercise decisive place-based leadership.'