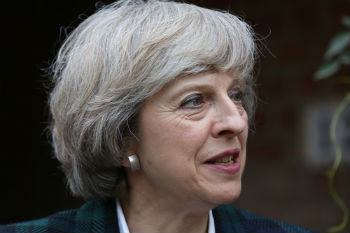 The Government has announced a £2bn investment to increase the provision of affordable housing.
Whitehall will give the funding - allocated over a period of up to 10 years - to housing associations.
Addressing the National Housing Federation (NHF) summit, prime minister Theresa May will say: 'It will give you the stability you need to get tens of thousands of affordable and social homes built where they are needed most and make it easier for you to leverage the private finance you need to build many more.'
Ms May will urge housing associations to use their 'unique status, rich history and social mission' to change the way tenants and society as a whole view social housing and remove the stigma attached to them.
NHF chief executive David Orr said: 'For years, the way that money was allocated meant housing associations couldn't be sure of long-term funding to build much-needed affordable housing.
'By changing the way in which they allocate funding, ministers have given long-term confidence.'
However, housing charity Shelter said this announcement was funding for the next Spending Review period rather than new homes and money now.
Polly Neate, Shelter CEO, said: 'This must be the start and not the end. What we need now is more social homes actually being built as well as a big shift in attitude to start viewing social housing as a right for hard pressed families across the country.'