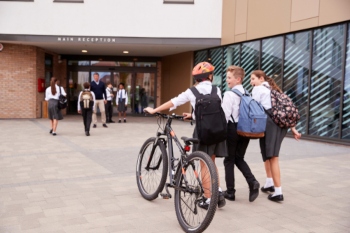 The financial health of the school system has held up well in recent years despite funding pressures which have led to staffing cuts and changes to special educational needs provision.
In a report published today, the National Audit Office (NAO) has found that most maintained schools (88%) were in surplus from 2014-15 to 2019-20.
However, the report also revealed that the proportion of maintained schools that reported a deficit more than doubled during this same period. An estimated 11% reported a cumulative deficit, up from 5% in 2014-15.
A larger proportion of maintained secondary schools have been in deficit than primary schools. The proportion of secondary schools reporting a deficit peaked at 30% in 2017-18, falling to 27% in 2019-20. In contrast, the proportion of primary schools in deficit was 10% in 2019-20, although this was up from 4% in 2014-15.
Despite the relatively good financial health of the school system suggested by the percentage of schools reporting a surplus, the NAO found that cost pressures on mainstream schools exceeded funding increases by £2.2bn between 2015-16 and 2019-20.
The auditors also warned that local authorities have reduced support services for children and young people due to the financial pressures.
Ofsted has consistently graded more than 80% of mainstream schools as good or outstanding. However, the NAO has found that the steps schools have taken to remain financially sustainable may have affected aspects of their provision.
Feedback from stakeholders the NAO consulted suggests that some schools have reduced staffing levels or changed the support provided to pupils with special educational needs and disabilities. The Department for Education, however, has not researched the impact of financial pressures on schools' provision.
Gareth Davies, the head of the NAO, commented: 'A financially sustainable school system is vital to the learning and development of the country's children. The Department for Education implemented a range of sensible programmes in recent years that have helped schools to achieve savings. However, until it improves the reliability of its data, it will not be able to make fully informed decisions about the support it offers to schools.'
A Department for Education spokesman said: 'During the pandemic we have invested millions in additional support for schools and our ambitious education recovery plans, and this report shows the majority of mainstream schools and academies are in surplus despite the challenges faced.
'Core funding for schools and high needs will rise by £4.7bn by 2024-25, going over and above the previous Spending Review settlement for schools in 2022-23 – which provided the largest cash boost for a decade. Through this rise, state-funded secondary schools will see an average of £6,150 per pupil in 2022-23, £160 more than this year.'