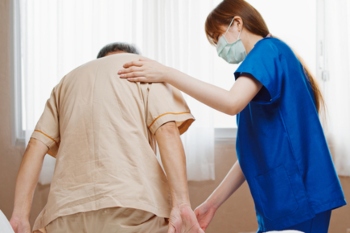 An investigation into the long-term consequences of COVID-19 on adult social care will be conducted by MPs.
The Housing, Communities and Local Government Committee has launched a new inquiry on the funding needs of the social care sector following the pandemic.
It will also examine how additional funds can be raised to ensure the long-term stability of the sector and how the social care market can supported to improve innovation.
Clive Betts, chair of the committee, said: 'Unless the funding of social care is resolved there will continue to be more cuts to other council services and this is simply not sustainable.
'Our new inquiry sets out to understand how Covid-19 has placed further stress on an already challenging environment, and the likely long-term consequences for adult social care.
'Given the likely long-term financial implications of the pandemic on society as a whole, we will also reconsider how we can provide the necessary funding boost fairly and look at how we can support the sector to innovate in how it provides care.'
the Local Government Association (LGA) warned 'bold action' is needed to secure the future of social care.
Cllr Ian Hudspeth, chairman of the LGA's Community Wellbeing Board, said: 'In addition to supporting this inquiry, we continue to call on the Government to urgently bring forward its proposals and a clear timetable for reform, so that we can finally put social care on a sustainable footing and enable people to live the lives they want to lead.'