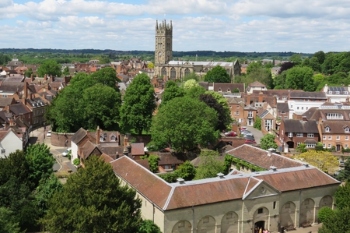 The proposed merger of two district councils has been labelled 'undemocratic' by a local MP.
Stratford-on-Avon and Warwick DCs formally voted with comfortable majorities to put forward the case for a new South Warwickshire Council to the Department for Levelling Up, Housing and Communities.
However, MP for Warwick and Leamington Matt Western has spoken out against the merging of the two councils, calling it a 'power grab'.
Mr Western has collected 1,408 signatures on a petition calling for the formation of a citizens' assembly and referendum on the issue.
He claimed the number of those signing the petition was more than the total respondents to Warwick's consultation on the issue.
Mr Western continued: 'It would be deeply undemocratic to impose a model of governance on the residents of Warwick district that has received no clear public mandate – and is premised on cost-savings that have been inflicted by the Government cuts.
'Residents deserve the final say and questions still need to be answered.'
Local government secretary Michael Gove will have the final say on whether the merger can go ahead.
The districts hope the new council will be formed in April 2024.