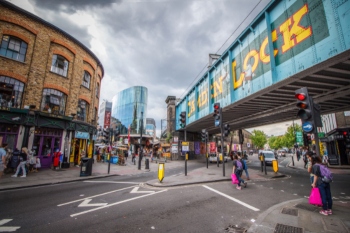 Camden Council has launched the Camden Climate Investment in a bid to raise £1m to tackle climate change.
The community municipal investment scheme will enable residents to invest from £5 into the fund to help pay for local projects such as installing 80 further electric vehicle charging points, installing solar panel on public buildings and continuing the rollout of the council's healthy school streets initiative.
Local people investing will receive interest from the council every six months, and get their original investment back after five years.
Cllr Georgia Gould, leader of the council, said: 'Here in Camden, we've cut CO2 emissions by 43%, however, our hard work must continue with urgency if we want to protect our planet and our future generations.
This first Camden Climate Investment is looking to raise £1m to fund a range of projects across the borough, which have been selected based on feedback from the 2019 Citizens' Assembly.'