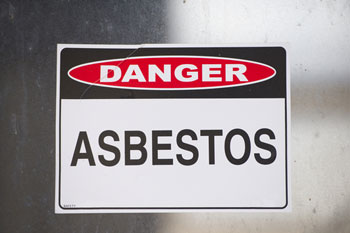 Waltham Forest borough council has been fined after knowingly exposing members of staff and visiting contractors to the potentially lethal dangers of asbestos for ten years.
The hazardous material in the town hall basement was identified in a survey commissioned by the council in 2002, yet it failed to take adequate action to act on the findings and put effective controls in place.
As a result employees and visiting contractors were allowed to carry on working in the basement regardless of the dangers for the next decade.
Westminster Magistrates heard that the issue only became public by chance in mid-2012 when a local resident put in a request to the council to see some election expenses documentation.
The authority denied the request saying the paperwork was contaminated with asbestos, and the resident approached the Health and Safety Executive's 'Mythbuster Challenge Panel'.
HSE found that a second asbestos survey carried out in January 2012 identified problems of asbestos in the boiler room and other areas of the basement. It also highlighted that areas identified in the 2002 survey had not been remedied.
The court heard that Waltham Forest had no plan in place for managing the well-known risks of asbestos and there was an inadequate system for inspecting the dangerous substance at the Town Hall.
HSE served an Improvement Notice on the council requiring them to put in place a proper management plan dealing with the presence of asbestos.
The council was fined a total of £66,000 and ordered to pay £16,862 in costs after pleading guilty to two breaches of the Health and Safety at Work etc Act 1974 and a breach of the Control of Asbestos Regulations 2006.
After the hearing, HSE inspector Chris Tilley said: 'Waltham Forest was aware of the asbestos in the basement as far back as 1984. It was also aware of the risks from asbestos exposure and of its duty to manage those risks.
'However, the authority singularly failed to do so over more than a decade. Over that period, an unquantifiable number of its own employees plus workers from maintenance companies and similar were regularly exposed to these hazards.'
In a statement, a Waltham Forest council spokesperson said: 'We fully accept that the council should have done more in the past to manage the safety of our buildings.
'Throughout this process we have taken the matter extremely seriously, and we have been working with the Health and Safety Executive to make sure that nothing like this happens in the future.'