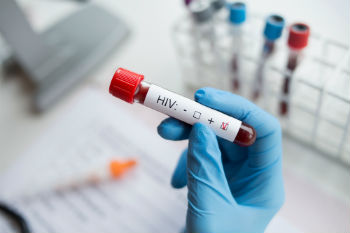 Local authorities in London have welcomed new figures which show substantial progress on reducing HIV rates in the capital.
National figures released yesterday by Public Health England (PHE) highlight that HIV diagnoses have fallen faster in London than elsewhere.
In 2014, London accounted for half of new diagnoses in gay and bisexual men. The latest data shows this was reduced to 39% by 2018.
The decrease in national HIV transmission rates has been especially large among men who have sex with men, with a 73% fall between 2014 and 2018.
The number of new HIV diagnoses in people who acquired HIV heterosexually has almost halved over the past decade from 3,400 in 2009 to 1,940 in 2018.
The steepest declines were in London residents, in those aged 25 to 34 years, in persons of black African ethnicity, and those born abroad.
PHE points to the success of the 'combination prevention' approach, which is promoted in the capital through the London HIV Prevention Programme (LHPP).
This approach includes the use of condoms, regular HIV testing, starting antiretroviral therapy as soon as possible if HIV positive, and taking the HIV prevention medicine PrEP (Pre-exposure Prophylaxis) if HIV negative.
'We're incredibly proud of the contribution made by the boroughs' collaborative London HIV Prevention Programme and the Do It London campaign,' said Cllr Ray Puddifoot, London Councils' executive member for health & care.
'By working efficiently and effectively together on this public health challenge, boroughs ensure clear and consistent messages are communicated to Londoners about the importance of testing and protection.'
Paul Steinberg, lead commissioner of the London HIV Prevention Programme, commented: 'The capital has made very significant progress in reducing HIV in the last decade, which is testament to everyone involved in ending the epidemic.
'Our world-class NHS services, alongside community-based initiatives including the boroughs' London HIV Prevention Programme, have played a crucial role in achieving that progress.'