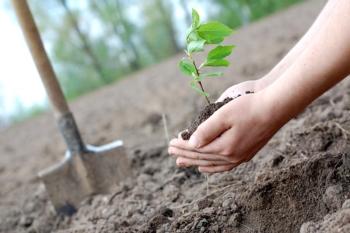 Up to 50 local authorities will share £7.8m to train and employ new staff to drive forward tree planting and woodland creation.
All upper tier authorities are eligible to apply for the Woodland Creation Accelerator Fund to access the professional expertise they need to deliver plans.
The new staff will help develop planting plans and apply for capital funding in a bid to speed up the delivery of new woodlands.
Sir William Worsley, Forestry Commission chair, said: 'By investing in tree planting and woodland creation, local authorities can play a pivotal role in addressing the twin crises of climate change and biodiversity loss.
'The Woodland Creation Accelerator Fund will help local authorities across England to turn aspirations into actions. This fund will help to increase the number of trained and experienced staff and expand our nation's much-loved treescapes so everyone can benefit from the social, environmental and economic benefits they bring.'
Successful applicants to the fund will be awarded up to £150,000 each.