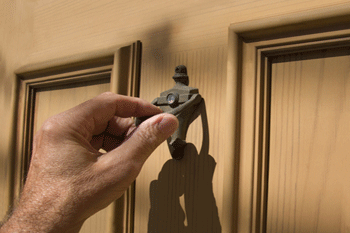 Last month, research by Step Change revealed that local authorities and government departments are some of the worst practitioners in the UK when it comes to collecting monies owed, with 42% of people citing that they had been treated unfairly by them whilst in debt.
This rung true with our recent research, which revealed that local authorities scored bottom of a best practice list - behind a number of other everyday service providers including utilities companies, telephone companies, and banks – when it came to collecting debt.
These recent reports are yet more bad publicity for local authorities, with Citizens Advice warning at the start of the year that these organisations are too quick to send in bailiffs and use heavy-handed collection processes to recover debts.
So, why are local authorities and government bodies continuously getting it so wrong? And, in a world where consumers are increasingly less-acceptant of bad customer service, how can they improve?
Where are local authorities falling down?
Our research found that inaccurate billing, having to repeat information, and overly aggressive tactics which leave consumers feeling harassed were all elements consumers cited as unhelpful when it comes to debt collection. In many cases, consumers also grow frustrated about unhelpful staff, and not being given access to affordable payment plans – often pushing them even further into debt.
Vulnerability, considering the huge range demographics that have everyday dealings with local authorities, is another key issue. Indeed, StepChange's research found that many creditors are failing to take into account the vulnerabilities of those falling into debt. Three in four of the charity's clients identified themselves as vulnerable, but 83% of those who made their creditors aware of their vulnerabilities said at least one creditor didn't take this into account.
The consequences of bad practice
Not only can bad practice potentially be extremely harmful to customers and lead them even further into debt, it can also make life much more difficult for local authorities. Dissatisfied customers can lead to a tarnished reputation and increased instances of non-payment.
Indeed, protest debt and instances of customers not paying because they're dissatisfied, rather than them not having the means to pay, is on the rise in the UK. And bad service plays a huge part in this. In fact, almost half (48%) of respondents in our research said they'd purposely withheld funds in protest – due to poor customer service or billing issues.
Consumers are now much more aware of their rights and their freedom to exercise them, which is leading to increased instances of withheld payments.
Turning things around
Clearly, there are a number of aspects local authorities must address urgently to begin turning the tables when it comes to debt collection. Not least, the below:
Regular communication
Understanding customers and their reasons for non-payments so that the debt can be mitigated before it becomes an issue, or be resolved as quickly as possible, is crucial. Ensuring bills are clear and accurate; customers are engaged regularly, pre and post-bill; and early intervention, such as payment reminders are essential.
Here, cost-effective methods, such as email and SMS, can be used pre-bill to prepare customers that a bill is on the way and its value, to avoid any surprises.
It's important to remember that while a range of internal and external data sources can provide a strong indicator of customer behaviour and propensity to pay, data alone does not provide the answer – instead it should be used to support personable and empathetic customer service.
Vulnerability and affordability assessments
One of the areas where local authorities seem to continuously get it wrong, vulnerability, must be prioritised. Identifying circumstances of vulnerability can be difficult where they are not revealed by customers, but field visits can be productive here. While many have pre-conceptions of doorstep visits being a last resort to recover debt, they are often very effective in properly identifying vulnerable customers and offering further support and assistance.
Once this identification has been made, realistic payment plans should be tailored to each customer, to ensure they aren't pushed further into debt.
One-size does not fit all
Ultimately, individuals from all walks of life, income types and ages have the ability to fall into debt. With this, comes a huge range of reasons why they might have missed a payment, many of which can't be attributed simply to lacking the funds to pay - such as forgetfulness, inaccurate billing and protest debt.
As a result, a one-size fits all approach to debt collection is not fair, nor effective; a tailored approach is required.
Local authorities have a duty to collect monies owed in a responsible, fair and ethical way – arguably more so than non-essential service providers - so it's now essential they take a step-up and reassess the effectiveness and ethicalness of the processes they currently have in place.
In the end, it comes down to understanding customers well and then deploying transparent and regular communication. If done correctly, this can lead to debt avoidance, fairer outcomes in the first instance and increased customer satisfaction.
Chris Cullen is the head of sales and marketing at outsourced customer contact specialist, Echo Managed Services.