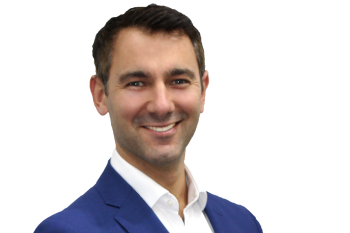 City life can leave you breathless: literally. According to Public Health England (PHE), air pollution is said to be responsible for between 28,000 and 36,000 premature deaths a year. To put that into perspective, over five years, that is more than the population of Exeter dying as a result of air pollution. The UK regularly exceeds the WHO recommended limit for particulate matter (PM2.5) and EU legal limits for nitrogen dioxide (NO2), which health experts believe contribute to increased risk of cancer, heart disease, reduced cognitive function, respiratory illness, and asthma complications.
Public awareness of these health problems associated with air pollution has been heightened by the inquest into the tragic death in 2013 of 9-year-old Ella Kissi-Debrah. In a December 2020 ruling, the death was the first in the UK ruled as having been caused by traffic-related air pollution. However, having supported many local authorities to make plans to address this problem, we have to ask, have local authorities been asked to solve a problem they simply cannot fix?
What is a Clean Air Zone (CAZ)?
Many local authorities looking to improve air quality have focused on reducing nitrogen oxides (NOx) emissions (only part of the problem) via a mechanism recommended in the government's Air Quality Plan published in 2017 called Clean Air Zones (CAZ). These are areas where a voluntary or mandatory charge is established on all or a group of vehicles entering the zone which do not comply with a stated emission standard. This charge is typically levied against 'dirtier' engines, i.e. Euro 3 petrol and Euro 5 diesel vehicles or below. In the majority of CAZs proposed by local authorities in the UK so far, these charges will only apply to heavily polluting vehicles such as buses, taxis, and heavy goods vehicles. The aim of charging is to make the continued operation of non-compliant (more polluting) vehicles more expensive than newer-compliant vehicles, encouraging vehicle users to purchase cleaner vehicles, or opt for an alternative, more sustainable, mode of transport.
Do they work?
Some CAZs have experienced success in achieving what they set out to do – the Ultra-low Emissions Zone (ULEZ) in central London reduced hourly average NO2 (pre-COVID) by 36 per cent between February 2017 and September 2019 – others like the proposed CAZ in Bristol have been beset by problems.
The key issue with CAZ strategies is that they are local-level strategies being applied to solve regional and national-level problems. In many cases, where local authority air quality limits are exceeded, this is the result of vehicles entering from outside of their jurisdiction to work, shop and visit amenities. That is why CAZs can have a negative economic impact on areas, by preventing this inflow of traffic. If alternative, high-quality infrastructure is not available to transport users (buses, trains, cycle paths etc.) and those users cannot yet afford a newer, greener car, they will choose to go elsewhere.
Many local and regional authorities do not have the influence to implement a CAZ and at the same time stop these visitors going where charges are not imposed. Not only does this penalise areas trying to be ambitious in cleaning up air pollution, it also simply displaces trips and corresponding pollution rather than reducing them. Where CAZs have succeeded in their remit, such as London's ULEZ, this may be down to the size and productivity of the market which London represents (and to some extent the quality of alternative infrastructure), meaning people are more willing and able to pay either to enter the London ULEZ with a non-compliant vehicle, upgrade, or switch transport mode.
Ironically (and maybe an indication of them largely being untenable solutions), having worked with local authorities on CAZ implementation strategies and businesses cases over the past few years, in nearly all cases the acceptance criteria for CAZ proposals have become almost impossible to satisfy, such as:
• A CAZ must result in no displacement of traffic and the associated pollution into neighbouring jurisdictions; while also
• Minimising (and supporting where possible) the negative economic impacts of the charging mechanism on local businesses.
Throw in political reluctance to implement measures that could be perceived to penalise, and a CAZ becomes nearly impossible to get off the ground. Meanwhile those that already exist risk creating the problems that the exacting criteria is trying to prevent. Not only this, but the focus on reducing NOx emissions mean that CAZs are not an effective tool for addressing other sources of air pollution such as particulate matter emissions – including non-exhaust sources such as tyres and brake-wear – or carbon emissions and congestion. The focus on vehicle engines distracts from the need to deliver longer-term sustainability such as a modal shift to active travel and public transport, and reductions in traffic volumes.
National policies for a national problem
To truly address our air quality issues, we need to take a holistic approach that supports the coordinated implementation of measures to address air quality across local authorities, underpinned by effective national policy, rather than instigating a competition for clean air. The national government needs to move beyond recommending ineffective and expensive local mechanisms and instead introduce national polluter pays policies like road user charging, increasing fuel duty, and updating vehicle taxation processes, the revenue from which they could invest in alternative infrastructure to reduce traffic volumes and get people walking, cycling, and onto public transport.
There is also a big connection between air quality and climate change which is not often made. Tackling the air pollution problem and our race to reduce carbon emissions are connected, and with over 250 local authorities developing climate emergency strategies and the UK Government setting a more ambitious carbon emissions reduction target, it makes sense to join these up.
Local authorities are being asked to lead the charge against the climate and air quality crises, but these are issues of national significance, and need coordinated and coherent national policies to set the direction of travel.
Gavin Bailey is head of sustainable transport at Eunomia