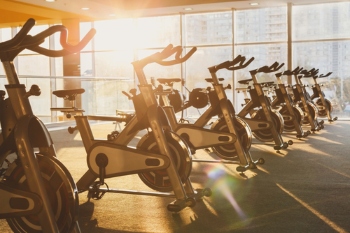 The Government has allocated £100m funding to 266 local authorities across England to help leisure centres prepare to re-open safely.
The funding, announced last October, will support the recovery of publicly-owned leisure centres and gym facilities.
Sports minister Nigel Huddleston said: 'We know that local authorities have faced significant financial pressure as a result of the pandemic so this £100m for leisure will be vital in helping them recover.
'Communities across England rely on their local leisure centre or gym to help them keep fit and healthy and this funding will assist those public facilities to make ends meet.'
The Local Government Association (LGA) welcomed the funding allocation but warned facilities will face ongoing severe financial pressures due to the impact of the pandemic.
Cllr Gerald Vernon Jackson, chair of the LGA's Culture, Tourism and Sport Board said: 'For those leisure centres that can reopen, we estimate that it will take at least 18 months before membership levels return to 80% of pre-COVID levels.
'This means they will need additional long term funding to see them through this challenging time and ensure that they can survive so people can continue to use them to keep fit and stay active.'