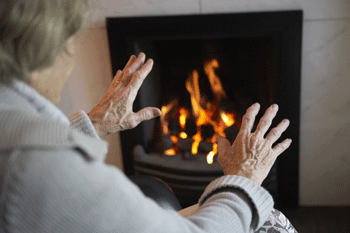 Liverpool City Council has launched a not-for-profit energy company to tackle fuel poverty.
The Liverpool Energy Community Company (LECCY) will offer gas and electricity cheaper than that offered by the Big Six energy suppliers. It could save a medium user of gas and electricity over £250 per year.
It will also offer advice to households to help them move off costly prepayment meters and on to cheaper direct debit tariffs.
One in seven Liverpool households live in fuel poverty, compared with one in ten nationally and 70,000 households in the city are forced to use prepayment meters.
Research by Citizens Advice shows people who use these meters pay £226 more a year on their fuel bills compared with the cheapest direct debt tariff.
The council said the LECCY will support people to move over to SMART meters so they can manage their energy use and bills more effectively.
The LECCY is a partnership between Liverpool City Council and Robin Hood Energy, and is supported by the mayor of Liverpool, Joe Anderson.
'One in three households in Liverpool pay over the odds for their gas and electricity because they have prepayment meters which are far more expensive than other tariffs,' said Mr Anderson.
'By setting up a not-for-profit company, we can offer really competitive rates. We're not out to make a profit for shareholders like other energy suppliers, and will instead focus on delivering the best value for local people.
'We won't be offering gimmicks or introductory loss-leaders. What we will be doing is offering good value tariffs and helping people to get the best deal for them.
'This is part of our commitment to supporting residents in difficult times, helping them save money to offset the impact of austerity.'