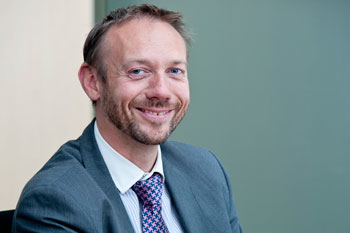 It's reassuring from the LocalGov survey on Brexit that, despite alarming reports in the media, many local authorities do not appear to have experienced a noticeable rise in incidents of abuse since the referendum result. But any increase in the frequency of abusive or threatening behaviour is still worrying.
With the survey highlighting nine out of every 10 reported incidents over the past month have been attributed directly to the outcome of referendum and over 60% of respondents have experienced abuse of a racist or xenophobic nature, gives a real cause for concern – especially for those representatives of a council who are undertaking activities away from the comfort of the town hall.
We should be under no illusion. Most survey respondents feel there will be even greater pressure on local government finances following Brexit, so there is a very real risk of councils becoming even more detached from the communities they serve as they pursue the efficiencies derived from increasing self-serve functionality.
However, when cultural diversity and the contrasting views, sentiments and beliefs of different groups within the community come into sharp focus and coincide with public services becoming more 'remote', the risk of sensitive and potentially confrontational situations arising is that much greater.
Effective face-to-face interaction is absolutely vital in such circumstances as it helps to maintain and foster a sense of goodwill, empathy and engagement – all qualities that underpin positive relationships within our local communities. Consequently, the presence and invaluable ambassadorial role of frontline staff, representative of the communities they work in, has never been more important.
Providing reassurance for local communities, civil enforcement officers (CEOs) are helping to keep streets safe, traffic moving and providing fair access to our town centres for everyone. They are truly frontline service providers for a council, with conflict management and customer engagement an implicit part of their training and professional development.
Over and above their enforcement duties, they are therefore well placed to provide the council with real-time community insight, to offer helpful advice for people as the focus of self-serve increases and to manage any antisocial behaviour or confrontational issues that may arise during their routine patrols. They also have the skills and local knowledge to identify and report any occurrence that may be a cause of concern or out of the ordinary, so a council can then take appropriate pre-emptive action to minimise the risk of more serious incidents occurring in the future.
A significant challenge in the wake of the referendum is the need to limit the potential for conflict and abuse. Countering the inevitable sense of detachment associated with self-serve functionality with a clear commitment to maintain human interaction and engagement will go a long way towards achieving such a goal. And that's where council representatives who are out on the streets in the heart of our local communities will have a hugely important role to play in the months and years ahead.
Barry Hopley is head of development & resourcing at NSL.