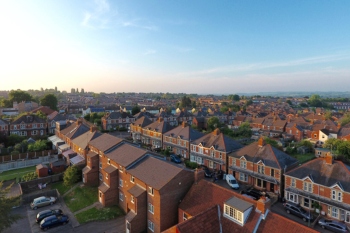 Labour's shadow minister for housing and planning, Matthew Pennycook, recently remarked that the decision to remove 'Local Government' from the responsible Department's name, in favour of 'Levelling Up', shows that the Government has side-lined local authorities in favour of its signature manifesto pledge. Another way of reading the departmental name change was perhaps that levelling up is intended to be all about regions and localities across the country. It was therefore encouraging to see that local government featured heavily in the Government's Levelling Up White Paper, unveiled in February.
The publication of the White Paper was the Government's opportunity to define its levelling up mission by grounding it in real commitments, putting flesh on to the bones of this now familiar phrase. As laudable as the sentiments set out within the White Paper are, unless local authorities are equipped with a clear strategic direction and sufficient resources to drive improvement in their areas, levelling up the country is unlikely to become reality.
If the Government is serious about truly levelling up, it must place a holistic approach to local governance at the heart of its agenda – one which brings together plans for the fundamentals such as housing, health, connectivity, and net zero into one cohesive vision, delivering positive outcomes for people, communities, and wider society. What's more, if such a strategic approach is taken, it should free up some of the much-needed resources by reducing current inefficiency and waste. We have some ideas and data to support this claim.
'A holistic approach to local governance needs to be at the heart of the Government's agenda'
BRE has welcomed the White Paper's intentions for the built environment, particularly those designed to improve people's wellbeing and standards of living by upgrading the UK's housing stock. Our report, The Cost of Poor Housing in England, finds that poor housing costs the NHS some £1.4bn per year. When wider societal costs are included, this rises to £18.5bn every year, and unless a targeted effort is undertaken to improve the poorest housing stock, these social and cost burdens will continue. On the other hand, if realised, such sums could transform local economies as well as individual lives.
'Improving the decency of homes in the private rented sector could be threatened by the rising cost-of-living crisis'
We now know that the Government plans to publish a white paper on the private rented sector which will 'consult on introducing a legally binding Decent Homes Standard [in this area] for the first time ever' – essentially, ensuring that homes are fit for purpose. This is an encouraging development, as the private rented sector has long had the highest proportion of cold, energy inefficient, high carbon homes. As energy prices rise and the UK faces a cost-of-living crisis, it's all the more vital that this is urgently addressed to ensure that everyone can live in a warm, safe, and comfortable home.
'Access to data will accelerate local authorities' drive to net zero'
The White Paper also sets out new commitments to improve data provision for local government. One of the key challenges for local authorities in delivering low carbon buildings is access to accurate and up-to-date data on the building stock in their areas. BRE provides extensive support to councils in the collection and analysis of data, but there is clearly scope for more co-ordinated work by central Government to improve the availability and quality of data. With this in mind, we welcome the new independent body devoted to data, transparency, and robust evidence set out in the White Paper.
Important though these changes are, we need to see more detail on the clear support and direction that local authorities will be given to deliver the measures set out in the White Paper. Decarbonising both new and existing buildings is the most significant challenge to reaching net zero that local and regional administrations will face over the next thirty years. Disappointingly, given the urgency of the issue, the strategic questions about how they will do this remain unanswered in the White Paper. While the document identifies the strategic role that each level of government will play in delivering net zero, it fails to identify the specific roles and responsibilities that they will have to deliver net zero at scale. A decentralised, low carbon energy system is dependent on robust local and regional planning and delivery. To achieve this, the Government must define a clear set of devolved responsibilities and the White Paper missed an opportunity to do this. We will continue to press for clarity, resources and commitments that will be needed to address this enormous challenge.
Gillian Charlesworth is CEO of the Building Research Establishment (BRE)