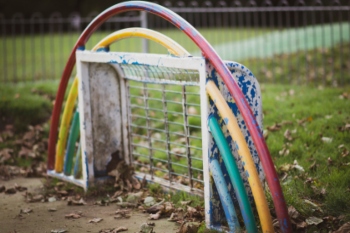 England's 'left behind' neighbourhoods receive less than half the charitable grants of other equally deprived places, new research has shown.
The All-Party Parliamentary Group for 'left behind' neighbourhoods shows the 225 most deprived areas in England received £7.77 in national charitable grant funding per head from 2004 to May 2021 on average. This compares to £19.31 per head for other equally deprived places.
The analysis, conducted by Oxford Consultants for Social Inclusion, also shows these neighbourhoods were less than half as likely to have a registered charity in their local area than the England average. Over 70% of the 225 areas had less dedicated community space than the England average.
Paul Howell, MP for Sedgefield and Conservative co-chair of the APPG, said: 'The Government has created a number of new funds aimed at levelling up to support those areas of the country that most need investment, but unfortunately these 225 neighbourhoods are set to lose out once again if they do not receive targeted funds to help build the skills and capacity of the people living there to come together and apply for funding.'
A 'left behind' neighbourhood falls within the most deprived 10% of areas on the Index of Multiple Deprivation (IMD).