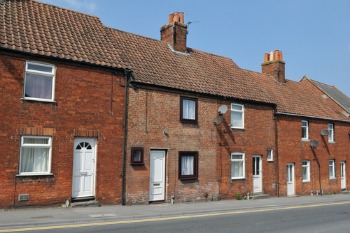 Landlords must factor in the threat of future pandemics into long-term business planning, according to research carried out amongst social housing leaders.
The Reaction, Recovery, Resilience report: How the pandemic response has impacted the social housing sector used qualitative data, gathered from more than 20 social housing associations in England and Wales.
It focused on key areas, including income collection and arrears, universal credit, evictions and vulnerable customers, with clear areas of improvement covering new ways of working, harnessing customer data and increasing the use of technology.
Steven Johnson, chief customer officer at Voicescape, which carried out the research, commented: 'The Covid-19 pandemic has forced landlords to find new ways of delivering services and interacting with their tenants. Whilst there has been a short-term, reactive phase to "keep the lights on", in the mid- and long-term we will see permanent changes in tenant behaviour, service delivery and landlord-tenant relationships in general.'
The research – gained from in-depth interviews as the pandemic response unfolded – was carried out to explore the challenges and opportunities Covid-19 will bring and what pre-emptive measures will be required to protect businesses, employees and tenants.
'Whilst the future is inherently uncertain,' Mr Johnson said. 'We believe a number of strong themes have emerged that landlords can confidently use to begin preparing for the "new normal". Most providers involved in our research were clear that the current situation represents a completely different threat compared to previous challenges such as welfare reform, UC and the rent cap.'
The research highlighted that pandemic preparedness was not adequately represented in most business continuity plans; landlords should consider mid-term preparedness as the threat associated with Covid-19 changes; and demand on services will increase and pressure on limited resources will intensify, meaning teams will be required to do more with less.
Mr Johnson added: 'While some providers reported that strategic change programmes had been put on hold, all pointed to the positive impact that the pandemic has had on innovation and transformation. Some already had digital transformation programmes in the pipeline, but often these were tentative in scope and slow in pace. Recent events, however, will allow teams to build clearer, more compelling business cases for an acceleration of the digital agenda.'
The collection, maintenance and analysis of customer data, establishing data quality as a key defence in the face of increasing and diversifying levels of risk, was also identified as a key area for the social housing sector post-Covid-19. This was coupled with the need to increase the use of technology, such as automated engagement programmes, driven by restrictions on face-to-face contact and social distancing measures.
Mr Johnson concluded: 'As with digital transformation, recent events provide ready-made business cases for the rapid acceleration of this agenda, along with agile working, and the foundational role it will play in protecting the future interests of landlords and the tenants they serve.'