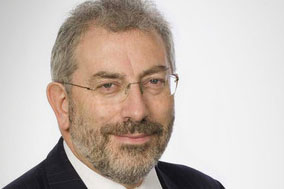 Lord Bob Kerslake, who rose from being CEO at two local authorities to become head of the civil service and permanent secretary to the Department of Communities and Local Government, is to take up the position of chair at the Centre for Public Scrutiny.
He was elevated to the House of Lords in March 2015, and has taken up the new post after Rt Hon Nick Raynsford, CfPS's chair for the last five years, stood down.
Lord Kerslake was previously chief executive at the London Borough of Hounslow and Sheffield City Council.
In his keynote address to the annual conference of the CFPS, an independent charity promoting accountability in the public services, Lord Kerslake said scrutiny was vital to good decision making and the gap between the governed and those governing must be closed.
His appointment follows soon after CfPS appointed Jacqui McKinlay, who was director of strategy and customer services at Staffordshire County Council, as executive director.
Lord Kerslake said: 'I am very pleased to take up this post, chairing such an influential organisation whose values are so closely aligned with my own.
'This is a time of significant change, with serious and difficult decisions ahead for the delivery of public services.
'Working with CfPS, I look forward to playing a full part in the debate as to how we put accountability and transparency at the very heart of decision making'.
Ms McKinlay said: 'Over the coming months we will be drawing on Lord Kerslake's insight, and looking at how we transform scrutiny to ensure it is more vital, visible and valued part of the public service landscape.'