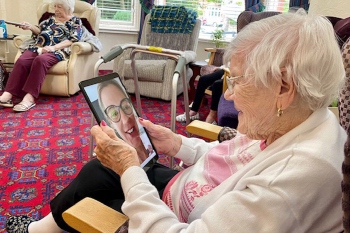 Stockport Council is an authority ahead of the game in terms of digital transformation. Over the past few years, we have won several awards, and just this week we have been shortlisted for the Digital Leaders 100 List, celebrating the best in UK digital transformation.
The 'Stockport way' is putting citizens at the heart of everything we do. We have demonstrated our investment in new and sustainable digital technologies and working practices that is bringing together people, information and technology to help citizens and communities live, work, play and connect.
The digital processes and services have been tested over the recent challenges that local authorities have faced with Covid-19. Stockport, like other councils, have had to move at pace. Still, we have remained agile, flexing and experimenting and iterating over and again on our new models of service delivery to respond to the needs of our residents and businesses.
So how are we helping our workforce?
The move overnight for 2,000 of our workforce to join the 200 who already worked from home was not indifferent to other councils. Still, we started from an already sound, solid digital base ensuring the transition was smoother due to the established support and our investment in technology.
Help included digital learning support pages which included quick-start guides, video tutorials and FAQ's on how to use Teams, SharePoint and OneDrive. Wellbeing advice and information was also readily available including how to access the online counselling and wellbeing service, how to be physically active at home, financial support and how to look after your physical and mental health while working from home.
How are we helping our residents and businesses?
With 87% of people in Stockport online, most of our residents and businesses expect to be able to access information, advice and guidance became the first port of call for Covid-19 information for local people and businesses. The coronavirus webpage area brought together information on all services affected by coronavirus, combining national messaging with Stockport specific information.
We have worked rapidly to provide new online forms to defer council tax payments, new bin collection schedules, online payment channels for services that could no longer take payments over the phone, digital channels for businesses to request small business grant funding and guidance to support companies, employers and employees.
To support digital skills learning we have created a new help doing things online area of our website with practical advice for anyone who wants to improve their digital skills or who can help others to get online for the first time. Guidance offered includes help to connect with family digitally, or shop or bank online.
However, Stockport has a high proportion of older people in the Borough, and we recognised that these residents might be less connected when the government asked the country to stay at home and self-isolate. In response, we bought and distributed 87 tablets, preloaded with 4G sim cards, to all 60 of the borough's care and nursing homes and supported living schemes across the borough, to enable more frequent communication to take place between residents and their families. Our DigiKnow digital champions helped the care homes to use the devices connecting care home residents with their families.
Mable, an elderly lady, living on her own and self-isolating due to her age and underlying health conditions was referred to us by a neighbour volunteer, who was supporting her with shopping through the local mutual aid support group. Mable was given a tablet and pre-loaded SIM, matched up with a digital champion to support her learning and is now online and video calling her family in Australia and Canada! You can watch Mable explain the impact of this in this video.
How are keeping people up to speed?
A new coronavirus helpline was set up quickly to assist vulnerable people who don't have support from other avenues, to access what they need to help them stay safe and well. Our digital teams configured our Verint case management system to provide scripts and online guidance for our contact centre agents, who were also supported by the redeployed staff to signpost people to various levels of help. They also made welfare calls to the 8,000 'shielded' residents in Stockport, and these were logged on the case management system to keep an audit trail and monitor volume and type of demand. By the end of April, we had created a fully automated referral form.
Just one week after lockdown, we launched Stockport Local Fund: Community Support, offering immediate grants of up to £1,000 for community groups helping the most vulnerable, and applied for online.
When the pandemic forced lockdown, we had 12 of our digital champions re-trained to offer support via the phone, zoom and through screen sharing. With the help of the digital champions, we were soon able to launch a dedicated digital helpline to help Stockport residents get online for the first time. As calls to our Helpline increased, we established a buddy scheme that connects both new and old learners across the Borough with digital champions.
Stockport is a radical digital council, and by that, we mean that digital isn't just a delivery method – it runs through our very core. Our digital transformation strategy set out to introduce new working practices to ensure we would be fit for the future, whatever that may bring. The challenges of the past two months have demonstrated its true potential to reshape service delivery and the way we interact with individuals and communities. Digital is very much part of the new normal.
Case study: Ashbourne House Care Home in Gatley
The council decided to issue 4G tablets to every care home in the borough after recognising that face-to-face visits from families had been restricted due to the coronavirus pandemic.
Amongst the hundreds of isolated care home residents across Stockport to have benefitted so far is Nora Holtom, 101, who is a resident at Ashbourne House Care Home in Gatley. Nora, who had not seen her family for over eight weeks, has now been able to speak to her family since the arrival of the tablet last week, including her granddaughter Keely who lives far away in South Africa.
Nora said: 'It was very special to see her again, especially as she used to fly over every year but now the flights have been stopped, she cannot travel. It was very magical to not just speak to her, but to see her too, it made me so very happy.'
Keely added: 'It was so special and emotional to see my grandma again. I haven't seen her since we celebrated her 100th birthday together, so it meant the world, especially living so far away.'
Another resident to benefit at Ashbourne House is Edith Broome after she got to celebrate her 93rd birthday with her family via the tablet.
Edith said: 'It made my Birthday as I have not seen my son, daughter in law or grandchild since the start of my isolation, so it was absolutely fabulous.'
Edith's son, Malcom, added: 'I'm so thankful for enabling my family to see my Mum over a video call, it was a truly wonderful experience in these challenging times.
'It's obviously difficult to maintain contact whilst being in lockdown, and while most of my family are fortunate enough to live locally to peer through a window to see my Mum, my family and I are 200 miles away, so the video call is amazing for us and most of all, it absolutely thrilled my Mum too.'
Martin Sorrell, manager of Ashbourne House Care Home, said: 'Ashbourne House has embraced the use of technology since we have been forced into isolation by Covid-19. We have had the use of SKYPE for some time, but our old antiquated android tablet was unreliable and unfortunately too old to accept a google upgrade making it slow and subject to breaking up and failing.
'Since the arrival of our new tablet, thanks to Stockport Council, we have further advertised the use of technology to Ashbourne House friends and family and have fully embraced Whatsapp, which allows full families to virtually meet and chat to their loved ones.
'It still amazes me that people from all over the world have been able to reconnect. I think at this time of great uncertainty, families need to reconnect, and this has been a great tonic for residents and relatives alike. Residents have connected with friends and family from all over the world, including a brother from Canada, grandchildren from South Africa and friends from Spain.'
Martin added: 'On a technical note, the addition of the 4G resource is vital, as although our home has Wifi we are an adapted home with thick walls and rooms far from the router, so the addition of the 4G is a great aid to a better connection.'
This article was provided by Stockport Council