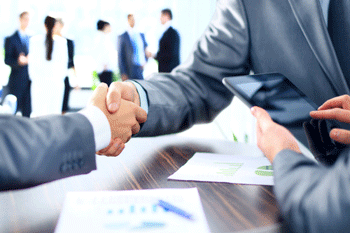 A special joint cabinet meeting has 'unanimously' agreed that plans to create a single council in West Suffolk will be considered by all councillors.
The leaders of Forest Heath District and St Edmundsbury Borough councils put forward proposals to create a single council for the area last month.
Their respective leaders, cllrs James Waters and John Griffiths, argued the creation of a single authority would help them to find more savings as well as future proof local services through.
At last Tuesday's joint cabinet meeting it was agreed that officers would test the preferred option of a single council against alternatives, and work up a business case for the reorganisation.
The cabinets also recommended the formation of a steering group, made up of councillors, to look at some of the issues that would need to be solved.
'I am pleased our cabinets have had the opportunity to sit down together and start the process of formally looking at the benefits of a single council,' said Cllr John Griffiths.
Cllr Griffiths cited the £4m annual savings the two councils have found through sharing services as evidence the two councils can work together effectively.
'That has given us the firm financial footing and now a golden opportunity to look at how to even better meet future challenges, drive growth and prosperity while continuing to deliver high quality services,' he said.
Cllr James Waters said: 'Working with our communities is at the heart of what we do and will continue to be a priority.
'A single council could give us the opportunity to not only be a stronger unified voice to champion our area but still remain small enough to find local tailored solutions with residents, groups and parish councils with your local member at the forefront.'