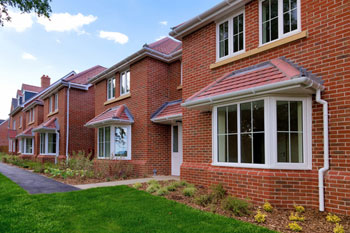 The Government has committed £8.6bn of investment in order to boost the provision of affordable housing across the country.
The Affordable Homes Programme funding will deliver around 119,000 homes, including 57,000 for ownership, 29,600 for social rent (typically 50 to 60% of market prices) and 6,250 affordable rural homes.
The Government anticipates that the investment will also support up to 370,000 jobs for homebuilders, SME developers, and wider businesses supporting the house building industry. It is expected to generate up to £26bn?of other private and public investment.
'This huge funding package will make the ambition of owning a home a reality for families by making it realistic and affordable,' said housing secretary Robert?Jenrick.
'We are also ensuring tens of thousands of new homes for rent are built in the years ahead, including social rent, so those on the lowest incomes can enjoy good quality, secure rented homes, built and managed by reputable providers.'
Executive director of Public Impact at National Housing Federation, Rhys Moore said: 'We welcome the announcement of the new strategic partners and are looking forward to supporting our housing association members, Homes England and the GLA to deliver the much needed affordable homes the country needs, including thousands of new homes for social rent for people on the lowest incomes.
'Importantly, this long-term certainty over funding will unlock additional opportunities which will enable housing associations to deliver even more homes.'