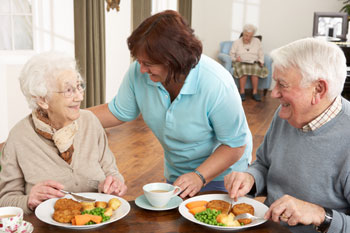 The Government has announced an extra £388.3m to help prevent infections and provide testing in the care sector.
The funding, announced yesterday by the health and social care secretary Sajid Javid, includes £237m for Infection Control measures and £126.3m for testing costs.
More specifically, the funding includes £25m to support care workers to access COVID-19 and flu vaccines over the winter months.
Delivered through the Infection Control and Testing Fund (ICTF), the funding boost will allow testing to continue for staff working in the adult social care sector, as well as for residents and visitors.
'This additional funding demonstrates how we will continue to support those delivering and receiving care,' said Mr Javid.
'Everyone deserves to be cared for with dignity and respect and our wider reforms will continue to work towards our aim of a world-leading social care system.'
Minister for care, Gillian Keegan commented: 'The social care workforce have continued to deliver high quality care in the most challenging circumstances over the past 18 months – showing true dedication and professionalism – and I can't thank them enough for all their hard work.
'We will ensure both staff and those who receive care continue to be protected from COVID-19, as well as other illnesses, this winter.'
At the height of the pandemic, the chair of the Committee of Public Accounts, Meg Hillier, said care home staff and residents had been treated as an 'afterthought' during the crisis.
The National Audit Office warned in June 2020 that around 25,000 people were discharged from hospital into a care home without being tested for coronavirus.