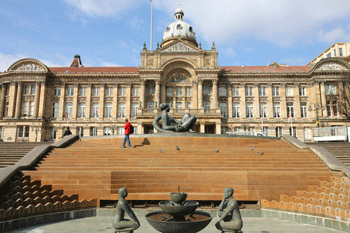 Birmingham City Council is continuing to make progress with improving the quality of social work, inspectors have announced.
Ofsted inspectors visited the city in September and looked at services for children with a disability and subject to a child in need plan.
They found the council had made progress in ensuring that social work caseloads were manageable and staff had more time to build and establish relationships with the children they work with.
These improvements resulted in social workers being able to visit families regularly and ensure that children were being 'seen and heard'.
The report comes after years of attempting to improve the city's social services which were branded a 'national disgrace' by Ofsted inspectors in 2013 following a string of child scandals.
However the latest report also found that not all children in need plans were being regularly updated and the quality of oversight remained variable.
Cllr Brigid Jones, the city council's cabinet member for children, families and schools, said: 'I'm really pleased that Ofsted has again confirmed our steady progress.
'People are working tirelessly to ensure that children and families most in need get the best outcomes and changes in life.
'As with the earlier monitoring report, we know there is still much to do, but the important thing is that we know where we need to improve.'