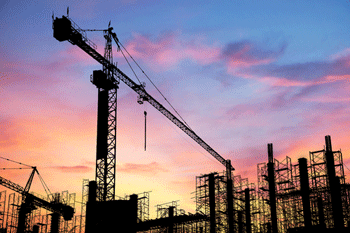 Ministers must use the forthcoming Government spending review to tie funding for vital public infrastructure to the 'clean air agenda', according to think tank Localis.
Its report, 'A Modern Transport Infrastructure Strategy', warns that roads will go unrepaired and vital new structures unbuilt unless cleaner air is enshrined as a main objective of future infrastructure spending decisions.
It says Government departments should work together in areas such as electric and low-emission vehicles.
It also recommends future transport investment decisions should provide money to areas of the country doubly affected by industrial air pollution and low economic growth.
In turn local strategic authorities including combined authorities and county councils should take greater responsibility for delivering clean growth by attracting greater long-term private capital investment.
Localis chief executive Jonathan Werran said: 'Local leaders must take a punt on clean growth using all means at their disposal - fiscal, economic and regulatory - to deliver world class infrastructure to their areas.
'But without the allocation of sufficient central government resources and the coherent connection of disparate Whitehall policy strands, we risk leaving left-behind areas further behind.'